STRATEGY.
STORY.
INNOVATION.
Coach. Mentor. Visual storyteller. Strategic thinker. Global connector. Quality listener. Data-driven. Code-friendly. Good runner. Better writer. Learned to swim by jumping into the deep end.
I am Associate Professor and chair of the Communication program at Southern Oregon University, where I teach social media, visual communication and design thinking. I am a Digital-First educator who helps students learn, think and be better with new technologies.
With a career spanning both VC-funded and bootstrapped tech and media startups across three decades, my entrepreneurial DNA also informs both the teaching that I bring to my students, and the program-building that I bring to my institution.
As a scholar of new media, I have explored changes in the culture and politics of image-making motivated by the emergence of visual social media platforms such as Instagram, Pinterest and Tumblr.
Forget what you thought you knew about college
In the learning experiences I design for students at SOU, we sit less and do more. Students write for the media, create photos and videos, pitch, collaborate online and in-person, prototype, strategize, launch new ventures, collect and report analytics, and connect with external stakeholders in our region and beyond.
It looks a little bit like this ->
COMM325 - Design Thinking
Saturating the Space during SOU's course in Design Thinking, a workshop on reinventing college.
COMM323 - Strategic Social Media
Launching student blogs that are assessed by measuring actual web traffic and social media analytics. This team created a budget travel blog called Oregon On A Dime, and won the annual competition.
COMM206 - Multimedia Writing
From the writers room to the television studio, a student-produced episode of Weekend Update.
COMM327 - Creative Careers Bootcamp
Our annual tour of Portland's most creative employers takes students to agencies, design studios, production companies and tech startups including Nike, Wieden + Kennedy, Instrument, Treehouse, Squarespace, Cloudability, Swift, Laika, Marmoset, Ziba, Second Story, Uncorked and many more.
COMM485 - Advanced Social Media Campaigns
COMM344 - Media Photography
Coaching student photojournalists as they cover live sporting events for campus student media.
Conceptual Visual Storytelling
Most recently prior to SOU, I served a hybrid creative/business development role for Vico Images and FogStock, an affiliated pair of Portland-based commercial photography agencies. Under my creative leadership, the agencies built Royalty Free, Rights Managed and Low-Cost collections from 5,000 to more than 50,000 images, simultaneously increasing quality and salability.
I guided the growth of our collections via both in-house image production and curation of images by external contributors. My role entailed creative direction, art direction, casting, image selection and management of vendors who executed our technical workflow (QC, keywording and metadata).
In addition to my creative role, I led business development, primarily by launching and managing a global network of more than 50 affiliate resellers. These included Getty Images, Blend Images, Masterfile, Matton, PlainPicture and many more. By partnering with regional distributors in markets around the world, we achieved truly global reach for our content, and generated robust revenue streams from overseas territories including Germany, Sweden, the United Kingdom, Russia, China, Australia, Italy and more.
To guide our creative strategy, I created a spreadsheet-based sales analytics tool and dashboard, enabling us to assess the profitability of complex matrices of subject matter, geographies, distribution channels and licensing models.
I also launched our websites, created print and digital marketing deliverables, and executed our blogging and social media campaigns.
High-Revenue Images ->
Sustainable Urban Explorer
Young Retail Entrepreneur
Garage Startup
Recent Sports Photography
From 1996-2007, I served as lead photographer and managing producer for Trackwire Online, one of the first niche sports news sites on the commercial Internet. I covered numerous NCAA, USATF and Olympic Trials championships, and contributed sports photography to many other publications, including Runners World, Track & Field News, ESPN: The Magazine and Sports Illustrated for Women. After a long hiatus from sports photography, I recently had the opportunity to teach a student workshop and photograph a few of the nationally ranked competitors at Southern Oregon University's 2018 Raider Invitational.
Athletes In Action ->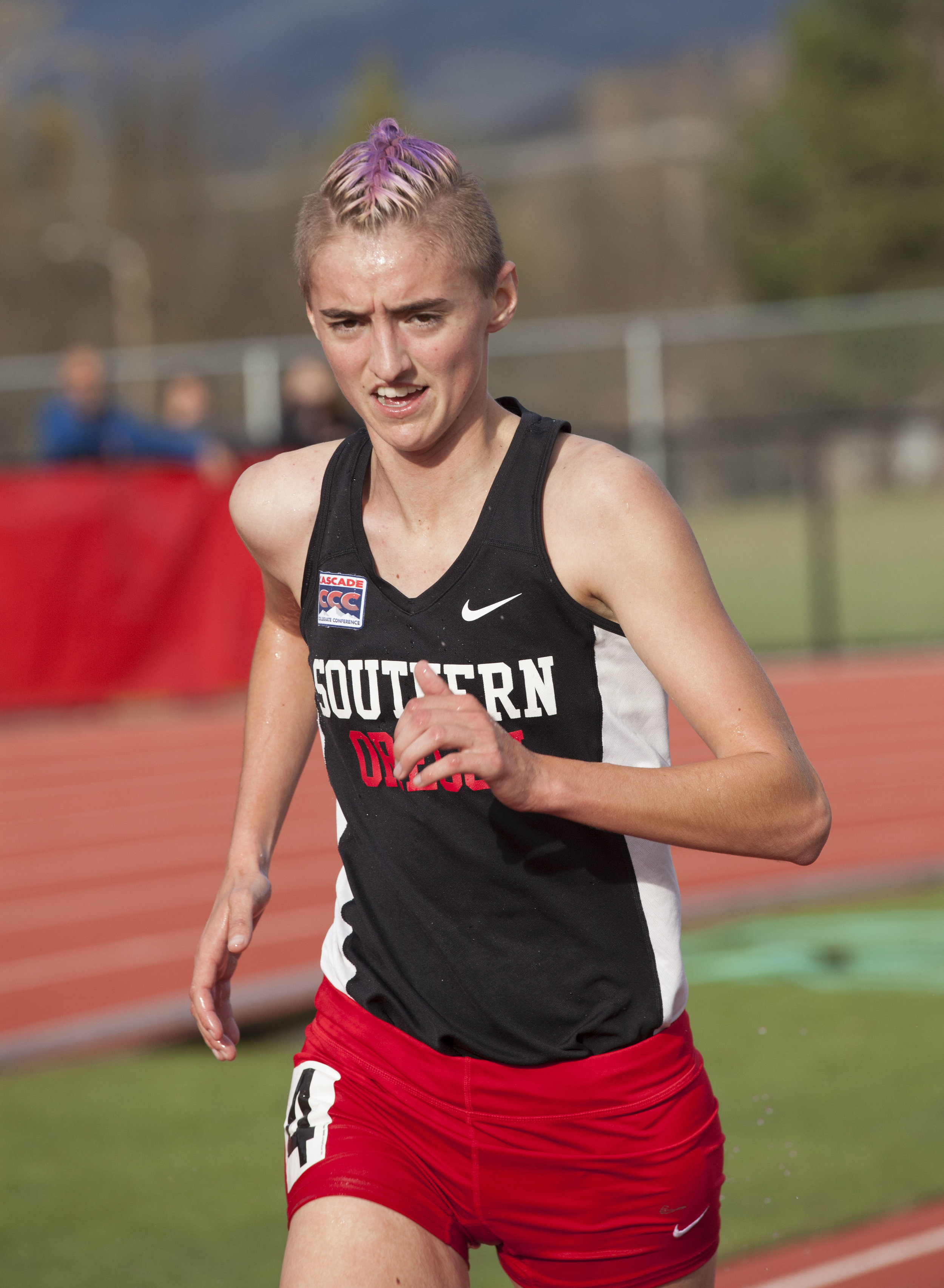 Shooting In The Dark
In a project coordinated through the National Park Service and SOU's Digital Media Center, I led a team comprised of SOU photography instructor Ezra Marcos and eight students to create an archive of photos that will be used for promotional and documentary purposes by the Oregon Caves National Monument in Cave Junction. Park rangers and interns also worked with the team as we ventured underground for hours to capture images using stroboscopic light painting in near-total darkness. This gallery includes some of the captures I personally executed.
In The Caves ->
Ask Me Anything
NCAA Division I student-athlete and letter-winner (1983-86)
Prototyped an online news website in HyperCard (1990)
Performed in Spectators at an Event by New York choreographer Susan Marshall (1994)
Contributing photographer for Oregon Ballet Theatre (1995-2002)
Led the first real-time online coverage of the U.S. Olympic Track & Field Trials (1996)
Shot editorial photography assignments for national magazines including Runners World, Sports Illustrated, People, ESPN and others (1997-2001)
Ran to Top 25 finishes in the Hood 2 Coast Relay (1998, 1999)
Land-Use Chair, Cathedral Park Neighborhood Association (2002-07); Citizens Working Group, St. Johns/Lombard Plan (2004)
Exhibited the conceptual superhero portrait series Bang Comics! at the Portland Art Museum's Oregon Biennial (2003)
Qualified for the Boston Marathon (2004)
Wrote the book on Richard Avedon (2008)
Served on the founding executive board of Oregon Story Board (2014-16)
Currently serving on the founding executive board of the Rogue Valley Messenger non-profit newspaper (2017-)